---
Our Equipment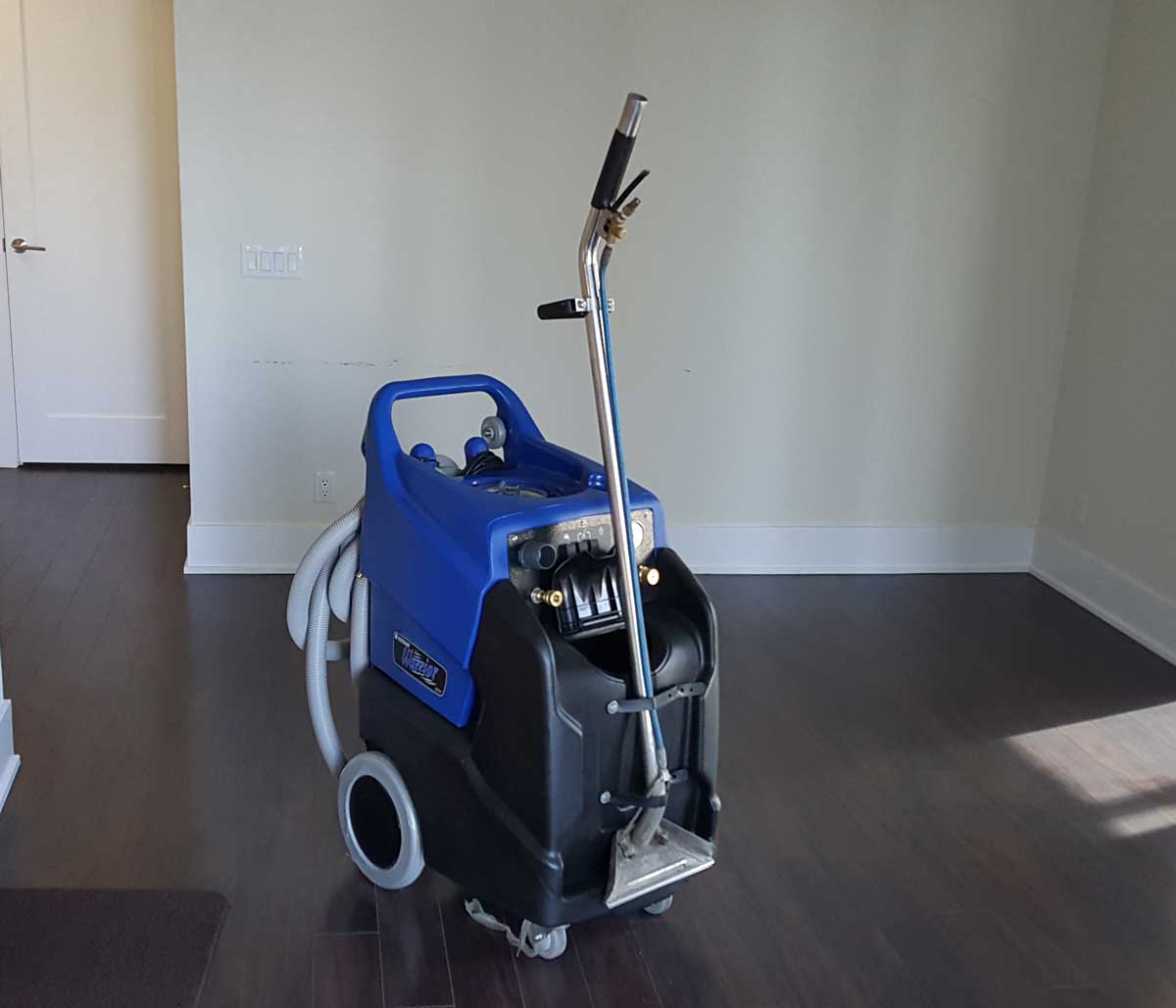 ---
Model : Ninja classic 500
Water Pump: 500 PSI Adjustable Plunger Pump
Vacuum: Dual 3 Stage Vacuum Motors
Water Lift: 185″ of Water Lift
Power Requirements : 2 X 14 AMP Circuits
Dimensions: H: 36¼" L: 27¾" W: 19¼"
We only use the best carpet cleaning equipment to deliver reliable and consistent results
Deeper Cleaning
Faster Drying Time
Carpets Stay Cleaner Longer
Why Don't All Carpet Cleaners Carry This Machine?
Most companies chose less expensive machines with fewer features for carpet cleaning. This cuts costs and cuts on carpet cleaning quality. Professional machines have 500 PSI water pumps that require much more powerful electric motors to drive the water pump. The replacement cost of the pump is over 5 times more than it is for 200 PSI pump which is the most popular among amateur carpet cleaners.
The professional machines have an electric motor that is much heavier and requires more strength to lift in a vehicle or up a set of stairs. Because of higher water pressure, the unit also needs extra vacuum which adds more to the cost. The machine requires 2 separate 14 AMP Circuits to properly operate, which requires the cleaning technician to be able to determine which outlets will be located of separate circuit breakers or it will result in longer cleaning and longer downtime.
Professional portable carpet cleaning equipment is essential for reaching upper floors and other areas that the truck mounted machines can't.
What makes us different?
We keep the costs down by servicing our equipment regularly and instead of replacing broken or worn out parts we rebuild them which results in overall lower operating cost than a cheaper less capable machine. We have in-house equipment repair and maintenance which further lowers operation and repair cost.